| | | |
| --- | --- | --- |
| Rated Web 14 | Forsaken Stars is a Science-Fiction, Fantasy and Horror Webcomic of an Adult Nature with, at times, Partial Nudity and scenes of Intense Violence. | Updates Mondays and Thursdays |
It gives me great pleasure to present the sweet and whimsical work of Robert M. Cook, creator of the long-running, wonderous strange webcomicMansion of E This is his gift to me out of the 2009 Webcomic Secret Santa gift art exchange, which you can visit here. Thanks very much, Robert!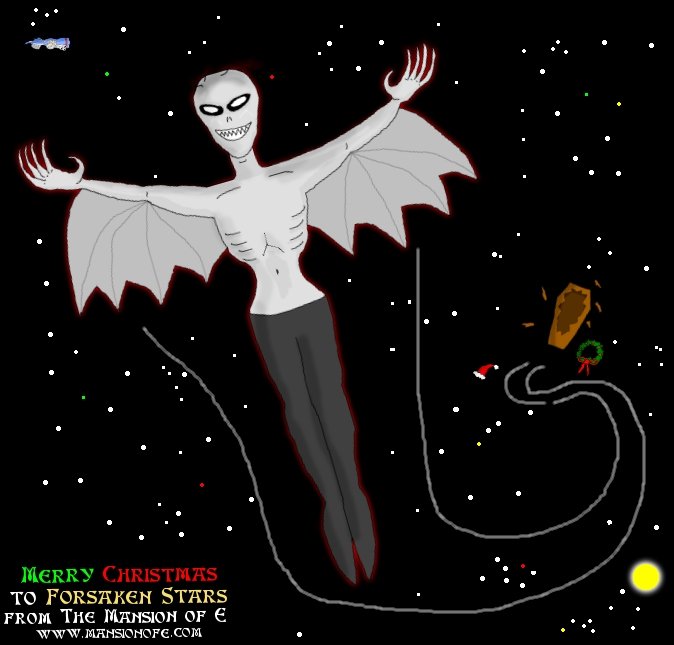 Forsaken Stars &copy 2001-2011 Rob Lopez

Forsaken Stars is hosted on ComicGenesis, a free webhosting and site automation service for webcomics.